Introduction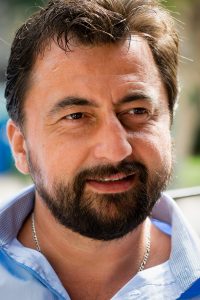 Welcome on my page, my name is József Molnár. My first trip abroad I had as child on the back seat of an old Ford Transit, more than 20 years ago. The farthest point I've reached on that trip it was Istanbul. Since that trip I managed to visit many countries on different continents, was working as tour guide and in hotels, having the possibility to know that countries much more than I could if I've been there as tourist. Since 10 years I do live in hotels, travelling around the world and that's too my actual job is about.
Really wanted to travel the world since on that first trip abroad was standing in the shade of the Agia Sophia mosque. To see the world, to know new countries, cultures, new people. Probably because of the eastern side of the iron curtain was not that common to travel. Or it was the effect of the books by Kálmán Kittenberger, Gyula Germanus, eventually and the stories of my professors? Maybe all of this together? What is sure, that starting with that first trip, I still have the same feelings, happiness, the same curiosity, how the place I'm going to will be. Later the camera became my all time travel buddy and it's really a pleasure to take pictures of all that places I've visited. Few years ago I had the chance trough diving to see the underwater world and now when I have a few hundred dives I know that I want to continue diving too, just like travelling.
The fact is that is not and never has been that easy! Just never know when will affect my private life, the friendships I have. Never know in which country will be considered suspect my suitcase or simply my passport. Never know in which country I will be humiliated by the authorities, questioned without any clothes in a cold room, where will they play with me and deny my access in their country! Yes, all this can be part of a journey!
Never thought to have the possibility to know hundreds of hotels from the whole world, to be in the position due to my job to be pleased by managers of hotels. I just wanted to travel. For sure I could make it much better, for sure are a lot of people doing much smarter.
But this is my way, this is what I chose and would never change my life with anyone!