The Italiens…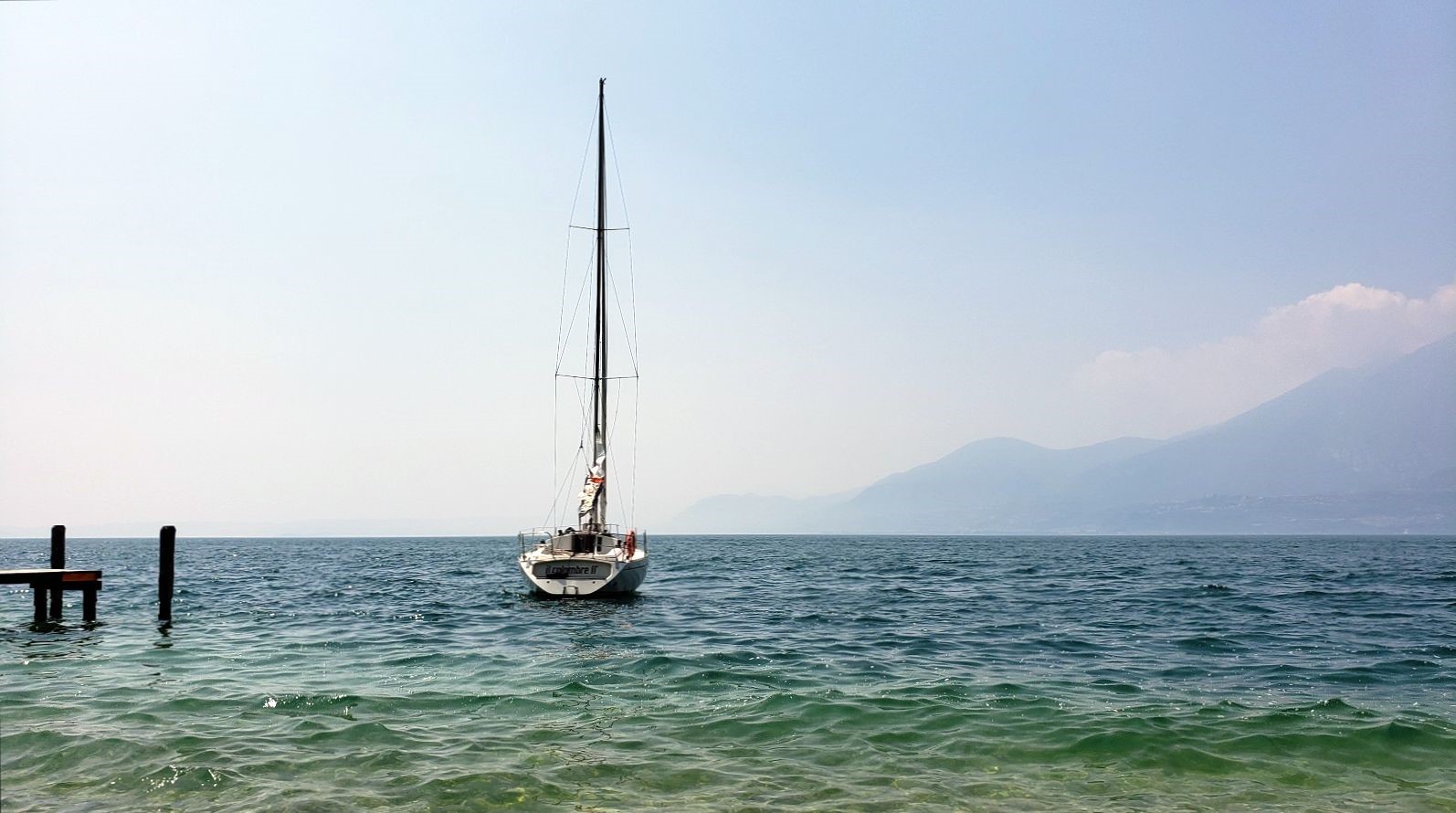 …they are noisy, they talk a lot, they make good food, etc … I started to write this post and I think which are the features that characterize them the most. For not being a pervert right from the start, but trying to be honest, I think they are a bit masochists. I will come back to this idea.
During the summer I spent about two months in Italy, making countless trips to the triangle Plose – Pisa – Rimini. It's probably not a news at all, that wherever you are in Italy, everywhere you meet small and beautiful places. Precisely, that's why I don't think it makes much sense to make an enumeration of the localities where I went and, after most of the names, to put the sign of equality and to write beautifully. Rather, I write to you about what I saw on the road, what experiences I had, starting from the north of the country.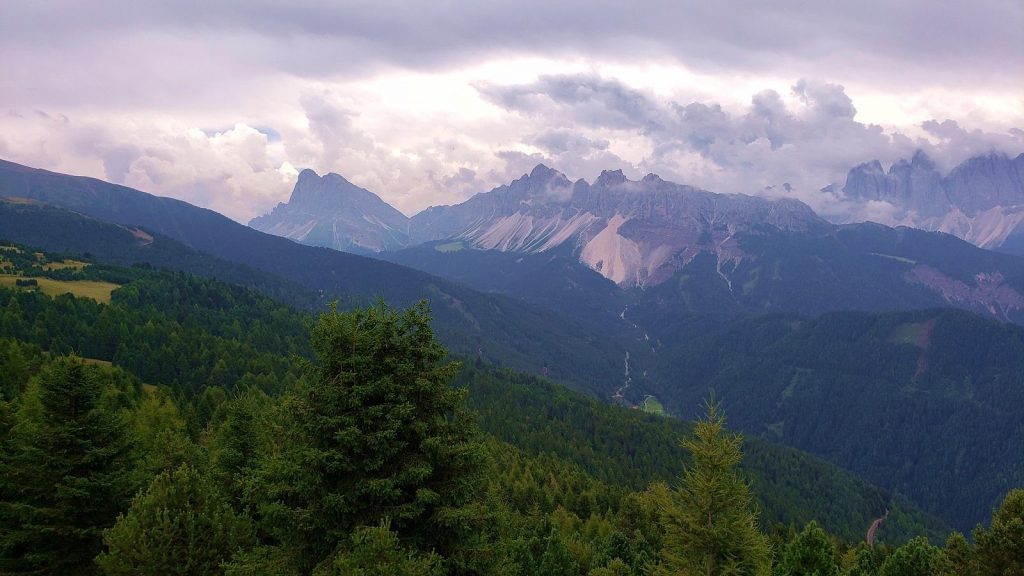 Headquarters of the Bolzano Autonomous Territory is the city with the same name, it is practically the center of South Tyrol. As we passed through the Brenner Pass, we see it in front of us, a surprising Mediterranean town. Many of those who come here in early summer are very surprised by the climate of the city while they are surrounded by snow-capped mountains. Until the end of the World War 1 this territory belonged to the Austro-Hungarian Monarchy, but after the end of the war it became part of Italy. Although Mussolini tried to populate the area with Italians, most of the inhabitants still speak German (Austrian in fact, with a very strange accent) and even if they consider themselves Italians, also add that their grandparents were still Austrian. The bilingual tablets of localities and streets are well placed on their places, nobody is going to paint any of the displayed languages. A lot of Balkan intellectuals could take some shifts around here to learn a little more about being civilized, tolerant, respecting others regardless of their nationality. Unfortunately these people do not read my articles…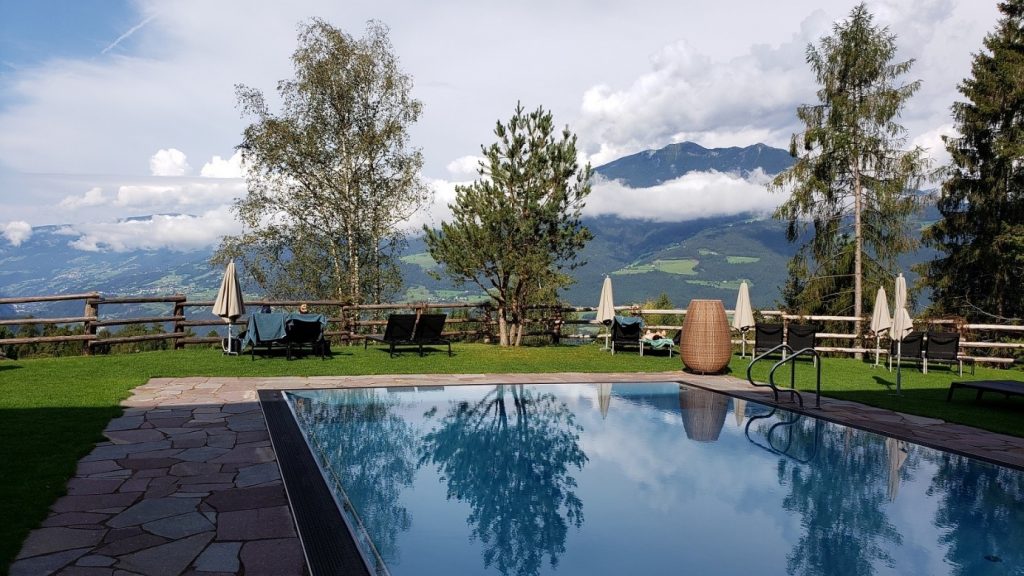 I knew that next months I would spend my time  on the shores of different seas and oceans, which is why, first of all, I came here for the mountains (yes, I know, I have such a miserable life J). Before, however, to start climbing, I chose accomodation at ,,My Arbor hotel'' in St. Andra. If you have a quiet night, you can sleep well, the breakfast sufficient and tasty, normally you start with  more pleasure and good mood  climbing the mountains. The hotel is not exactly cheap, but it offers you the most of the hotels in the area. The price of the ticket it also includes the cable car ticket that you can get to go to Plose station. From here start several paths of different difficulties well marked with boards all the way, some for those who walk, but there are at least two and for those with filed cycles. The view is absolutely fantastic, and not even in the high season in summer you don't meet the crowd , I really recommend you to take a walk around here.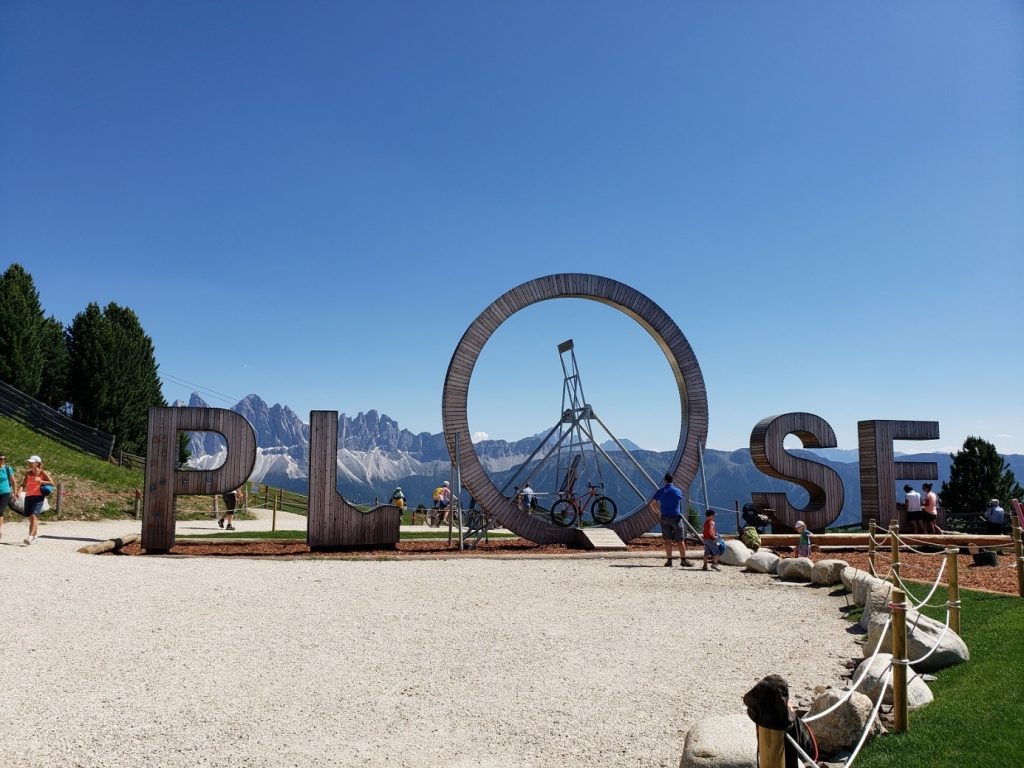 From here I moved south to Lake Garda, where was my next base. The distance I traveled several times in length and in width, both on the highway and on secondary roads. The roads can be very good also on the smaller roads, in my opinion, the Italian highways are not exactly cheap. If you do not choose the highway, you could meet a lot of  dizzy tourists, who, whether they  are inside or outside the village, also travel with 40km / h. Yes, I know, you are on vacation, in the end you do not have to rush anywhere, you have time … but believe me, if you meet those dizzy drivers, you will not have patience and at the first opportunity you will overcome. At italians, however, you really have to be careful, there are many speed measuring cameras! Most of them are really in localities, but there are enough after you passed the inhabited territory. From what I've seen, many of these speed limits aren't exactly logical. Very seriously, I agree to be civilized, to pay attention to others around us, to give priority to pedestrians when crossing the street, etc. But when we are on a main street, the pedestrian crossing is long long behind us and 40 km/h is the maximum allowed limit, this  I can hardly understand.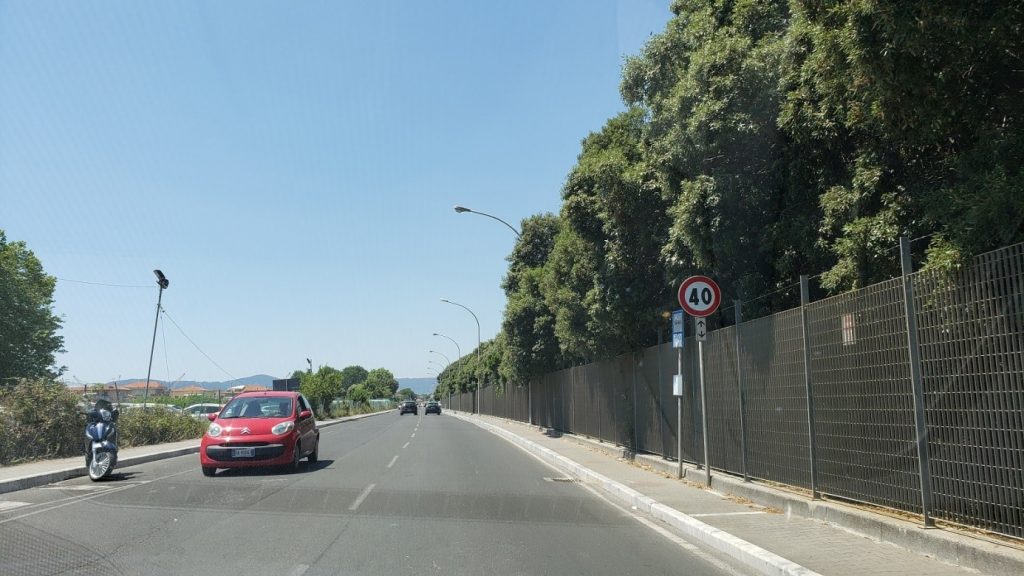 And all this, in a country where the Ferrari, Lamborghini, etc. brands were born! Mamma mia! At the beginning of the article I wrote that in my opinion the Italians are a bit masochists. Yes, I know, I understand, it's not my job their sex life, but … Think a little bit , how it is to have good roads, paved in front of you, a car having ,, a lot of horses'' under the hood, and the  maximum speed is a bit over 200?? Practically with  every touch of the accelerator pedal you feel hundreds of horsepower. You change at a slower speed and …  damn it, you can't whip the horses. You have to fit in the slow traffic on not spectacular roads, among the cars with plastic board made from recycled bottles. In my opinion, pure masochism.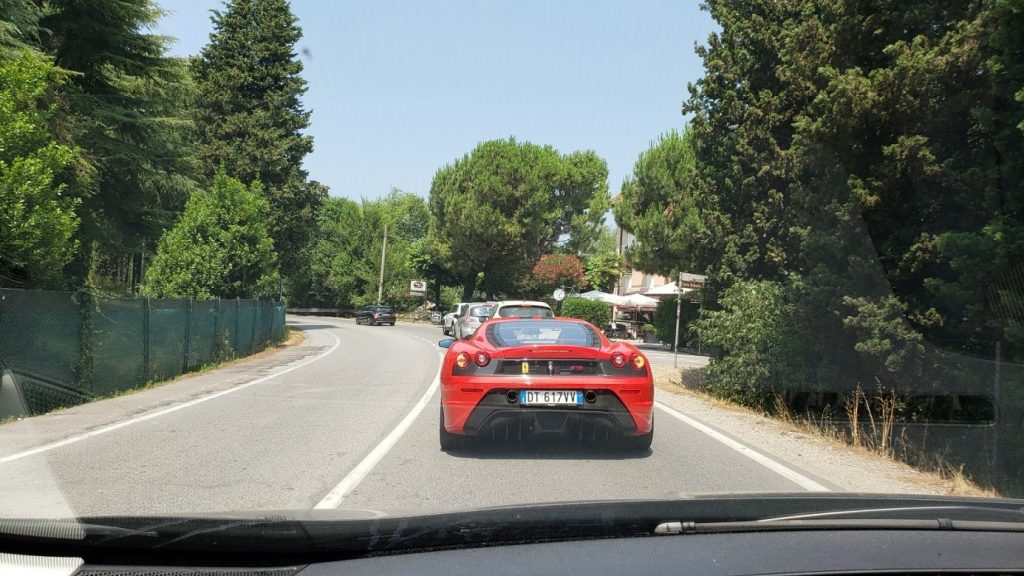 Lake Garda is the biggest  lake in Italy and a popular tourist destination in the north of the country. There are countless hotels, guesthouses, even more campsites around the lake, but if you drive 10-15km longer, you get all kinds of "hidden" agriturismo where room prices are much better. In case you decided to take a full tour of the lake, on the east side the traffic is easier, except for the German tourists who ,,sleep'' behind the wheel, the road is even relaxing. The western part is much more interesting, here are a series of tunnels, some even narrower. But being the only road, here we meet from coaches to uneducated cyclists all kinds of traffic participants. If you are a collector of broken rearview mirrors, as they do not fit one next to the other or the tunnel wall, here you can gather with the bucket. There are also some places set up right on the edge of the road where you can stop and it is worth to stop because the view is sensational. And if you are not afraid of a few curves, take the car to Tignale (all the western part of the lake). Before entering the town, on the right side of the road in one of the last curves is a beautiful cafe with parking, cakes, croissants, good coffee and an absolutely wonderful view.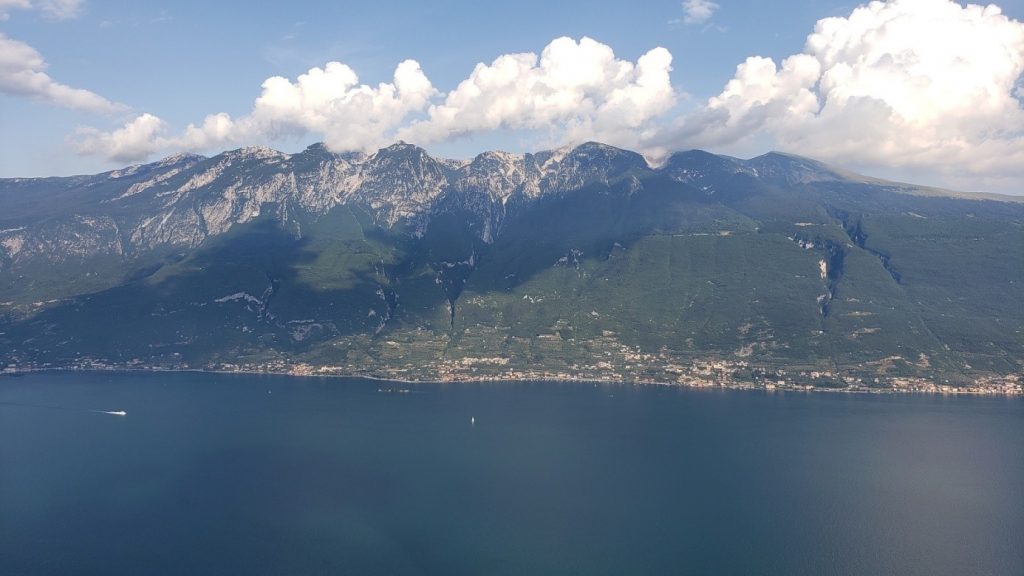 Sirmione, Lazise, Malcesine and I could still continue listing the cities you must visit if you are on your way here. Beautiful cities, interesting markets, old buildings, castles, terraces as in stories … all must be seen! Several cities combine their markets, each time the market has a theme, for example retro. You can see all kinds of old cars, people dressed the same, as they were decades ago, as if you were part of the  ,, Grease" movie.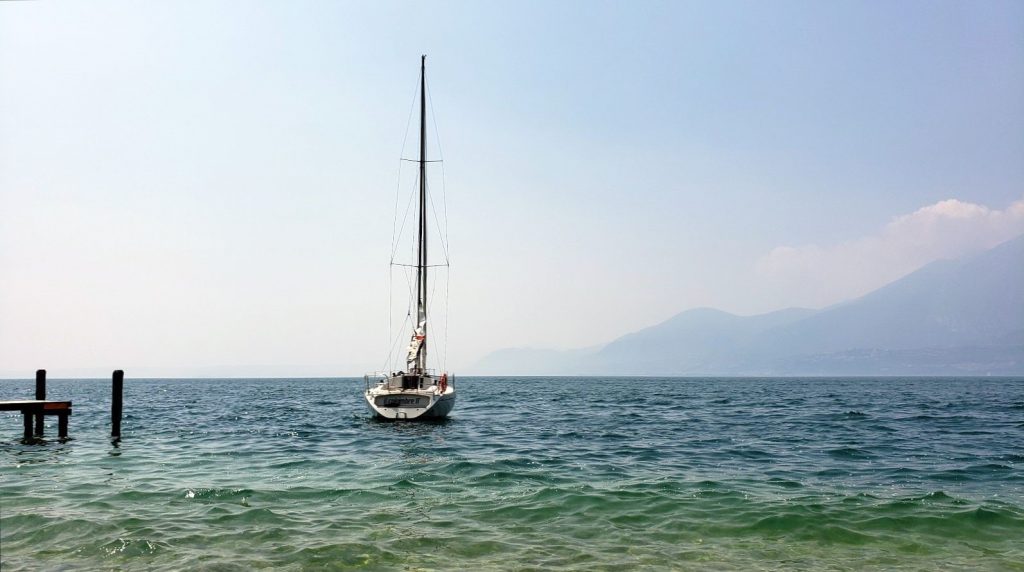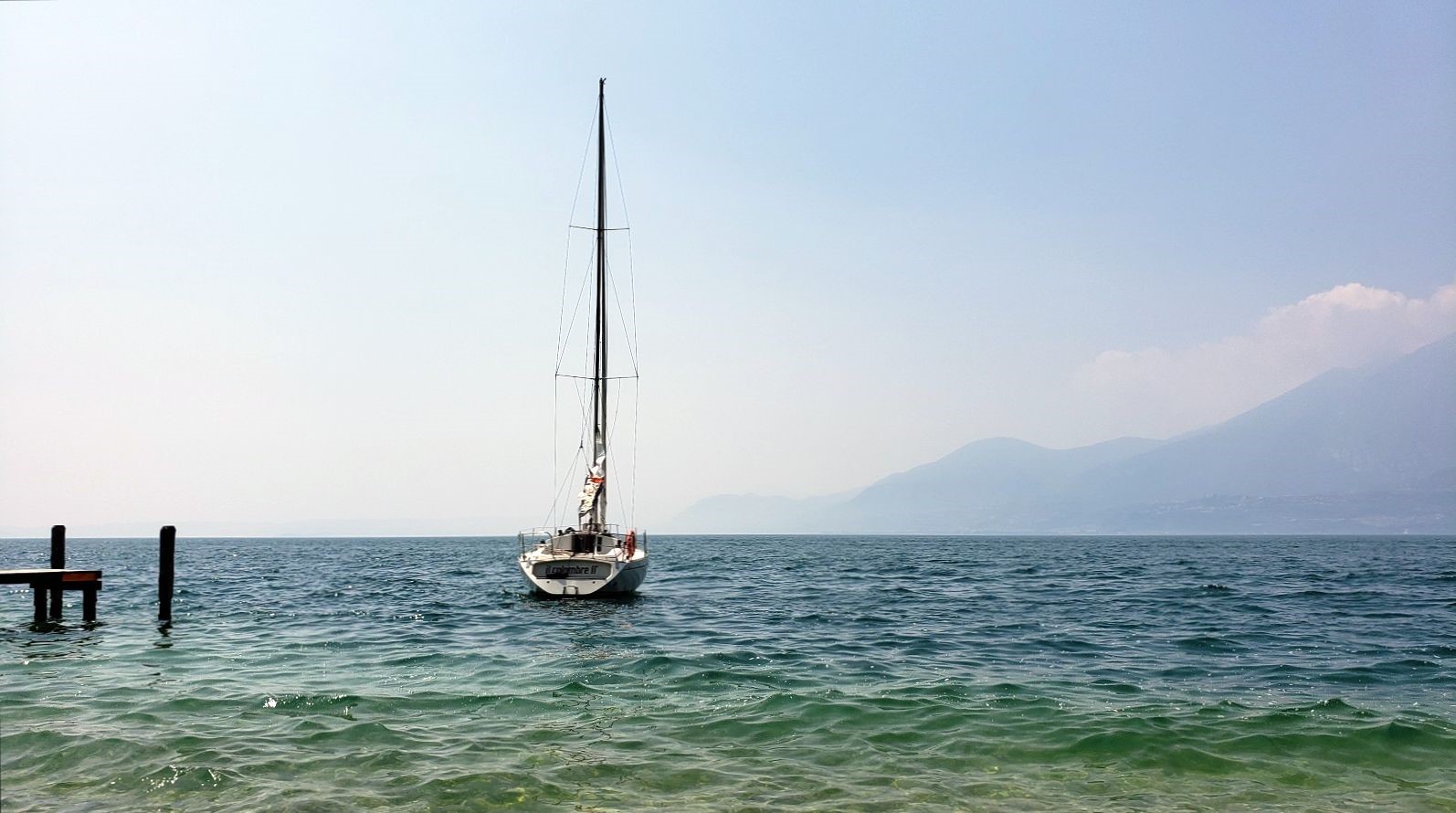 Being the biggest  lake in Italy, it is normal that  the number of possibilities for the aquatic programs to be countless. Kayaking, rowboats, motorboats, all available. You can fish, swim, there are pools with grass or gravel, and even diving can be done.
Are you bored by the lake? – Monte Baldo National Park is waiting for you! Mountains, landscape as in the Alps, different routes not only for those who are taking a ride but also for those with field cycles. Absolutely recommended, it really is worth to pay a visit.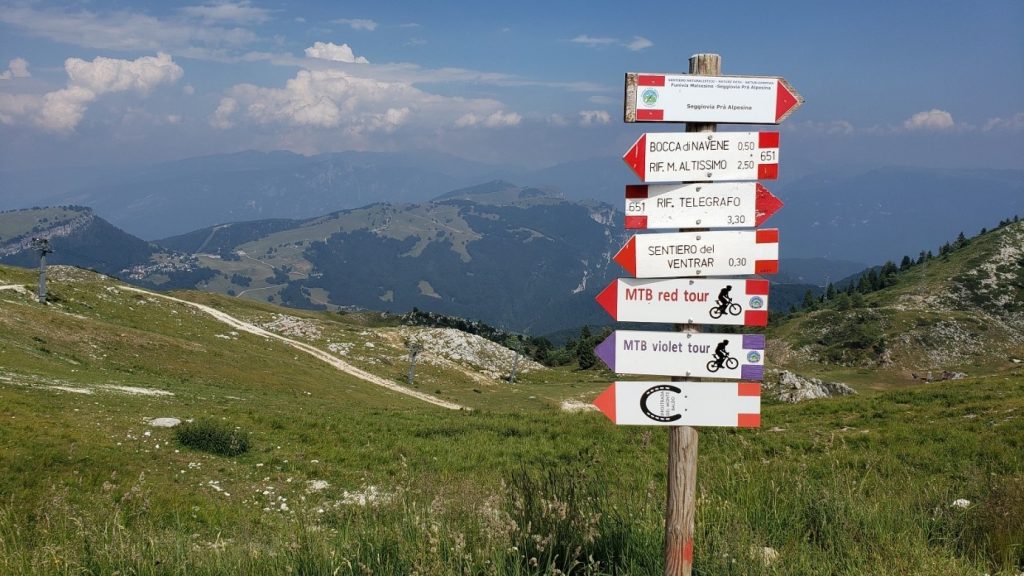 In fact, even if you are not bored by the lake, I suggest you to travel a bit, see what is a few km further and I recommend you Borghetto, for example. By car not more than half an hour, it really  worth it. But you have to be careful about one thing (ok, actually two, but let's not start with speed cameras again), that there are several localities with the same name. The city I'm talking about was partially built on the Mincio River. Yeah, right on the river.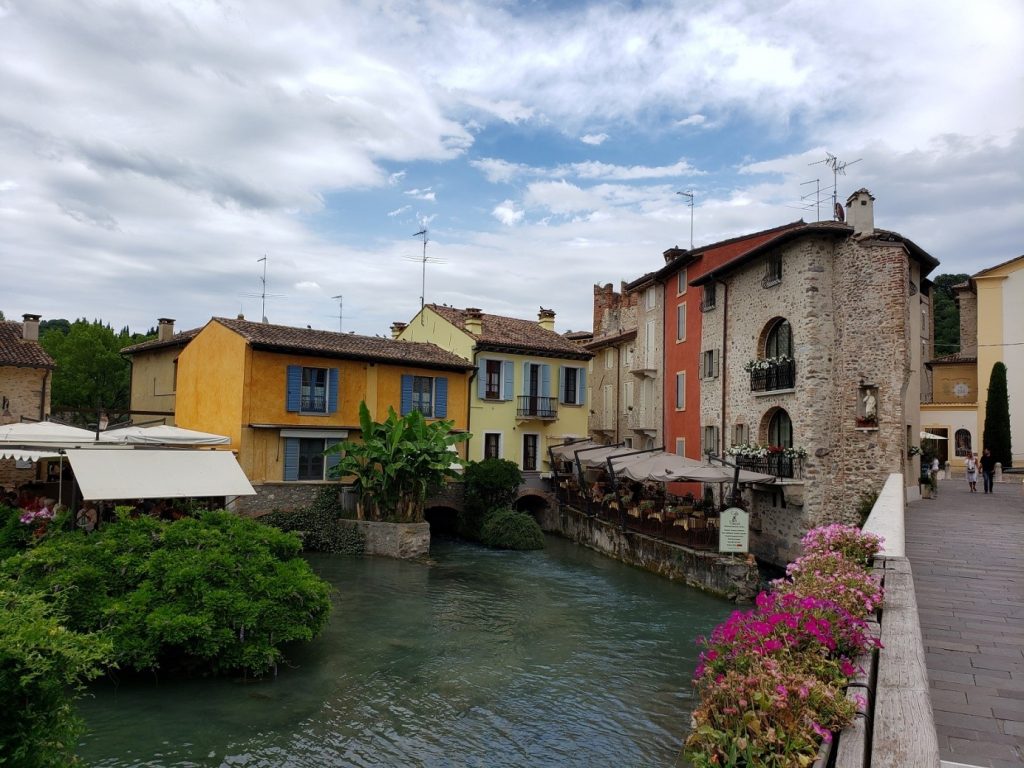 Before you move too far from the lake, towards the south, the direction of Mantua, on the outskirts of Monzabano, you must stop at the Il Giglio restaurant. Closed Mondays and if you have not made a reservation, the evening between 7 and 9 must wait until a table is released. But I can tell you for sure, it's worth every second of waiting for what you get! Only for pizza they have over 50 kinds, but you can choose pasta, steak and other goodies. As for the tastes … pure orgasm (yes, I know, again I start to be perverse, but this time this is the right word).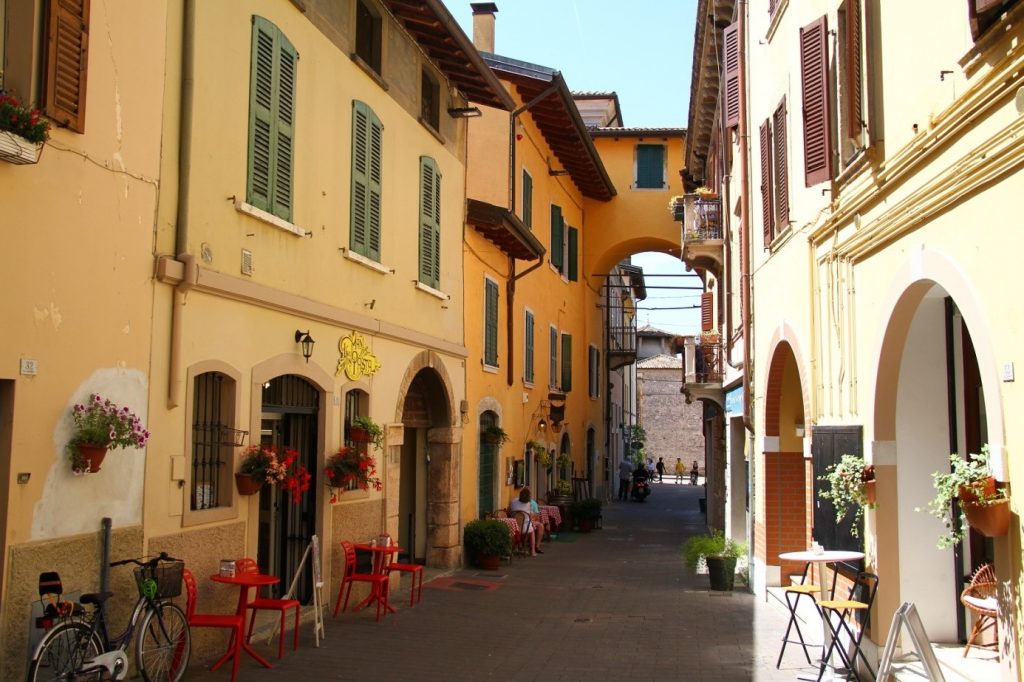 If you got here, geographically you're in the middle of Italy. It is time to decide what you want to see, in what direction to start? You are actually about halfway between Rome and Venice, in both cities you can reach in less than 2 hours. Here I recommend the highway, of course, you see less of the landscape, but in this region is more suitable. If you start from east to west, do not stop until you reach Pisa. Especially in summer these cities are full of tourists and as Venice is in patches  the "narrow" city, you can get the feeling that you are actually at a demonstration. If you decide to visit cities instead of the beach and the sea, I recommend you to visit them on Sunday.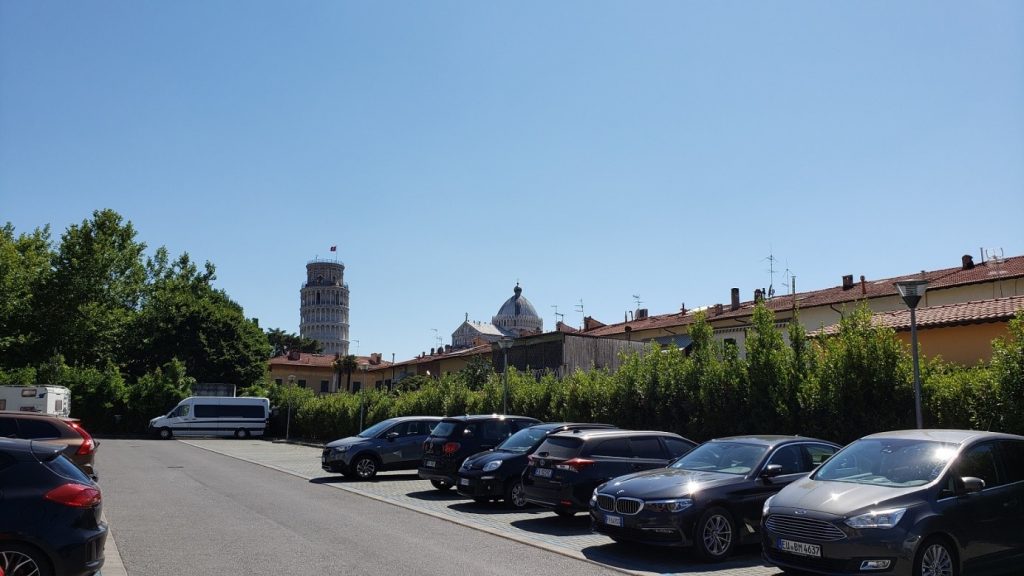 This day, in most cities if you park on the side of the street you usually do, you don't pay for parking, so you save a bit of your money. Plus, you don't have to rush to get your parking ticket expired, you can walk around as quietly as you want. In Pisa, if you come from the north, from the direction of Massa, leave the parking signs and drive until you reach the old center. There you turn left, the walls of the old town will be on the right and on Via Piave street you will turn left again. At no more than 5 minutes walk from the old center there is a larger parking, also, free on Sundays. Yes, you will see some colored boys from Eritrea asking for 1 – 2 €, instead they "take care of the car", but this also costs you less than you pay for parking. Let's not have illusions, yes, so they have their income and yes, they pay the "tax" to the mafia that allows them to stay there. You don't necessarily have to give them something, nothing will happen, but unfortunately you can't change how things go there.
Briefly on the subject, I say that with Italy you can not go wrong. You can start in any direction, on any road at any time, this country still offers much to see. The Italians talk a lot (if you see an Italian man on the street, very possibly talk to someone or talk on the phone) and I think that even under the shower they take their very stylish neck scarf. They are very noisy, but super friendly, more and more young people speak English. The dishes cooked by the Italians are delicious, the coffee is divine, the women attractive, beautiful (truth is , even noisy they can be, too). Seriously, do you need more to visit Italy ?! In my opinion, no! And maybe there are too a little bit masochists? Well… there are some people who like exactly  the masochists