Tunisair – why this company is better than any missionary?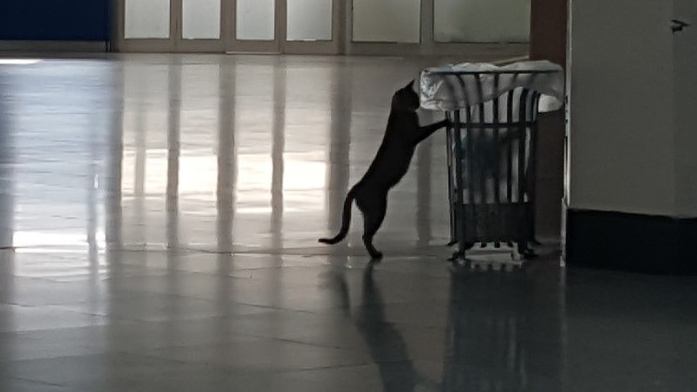 I have to admit that I love flying, yet I never thought that a company will "touch" me that much. Never thought, that from all the flying companies, Tunisiair will be that one. And definitely not, that I will have so many adventures thanks to them.
The national airline of Tunisia has domestic flights and international ones as well to Europe, Canada and to several African Countries. I flow with them several times inside of the country and to Europe or from Europe to Tunisia, so all my opinions are based on these flights. I swear there is no missionary on this world who would teach better anyone to pray than Tunisair. Let me tell you only the story of my last two flights.
It was an ordinary winter afternoon, sitting on the Munich airport, waiting for my flight to Tunisia. While waiting I used to read, so the time is passing faster and I observe that the flight is delayed. There are several flights delayed daily, so nothing extraordinary till now and soon, only one and half hour later as programmed the passengers are embarking. Once on the plane I really hope that the maintenance of the plane has been done better than the cleaning. Cannot say that I know all the airlines of the world, but the ones I know, Tunisair has the dirtiest, used planes. Above my head, where the small reading lights are, some brown liquid and some broken plastics are visible. Does not seems to be a recent "accident" and visible that no one was trying to clean it.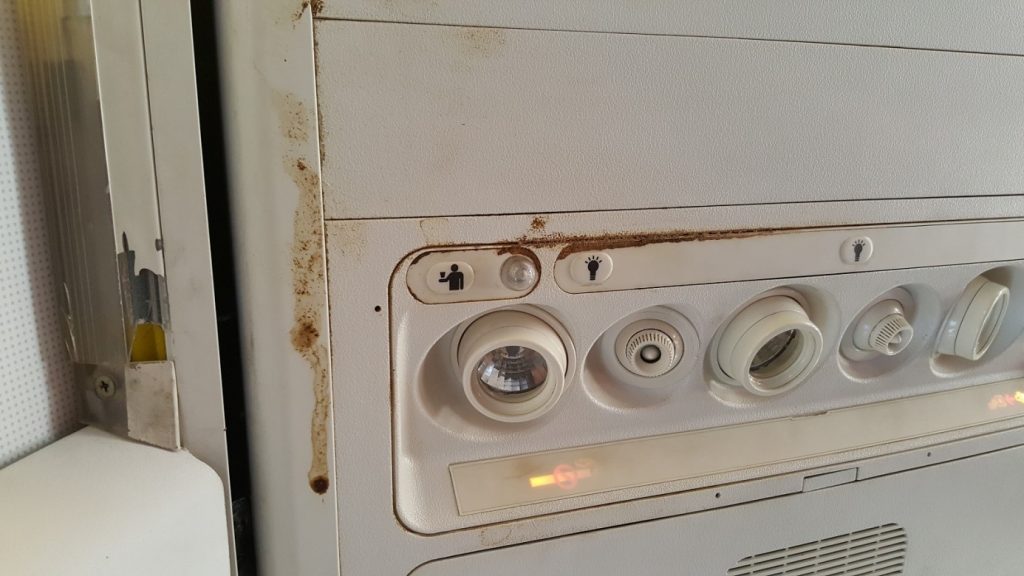 We are heading first to Hamburg, to pick up some other passengers, than flying to Tunisia. Actually we are not flying, instead of this we got the information to remain seated the passengers flying to Tunisia, than all the passengers have to leave the plane due to a technical issue. A bit more than 3 hours and the issue have been solved, finally we can continue our way to Tunisia. Some passengers who lost their connections are not really happy. I just try to make myself comfortable in my seat and we are preparing for takeoff. Once the plane starts to have speed on the runway, the back of my seat is laying down backwards. Want to hold myself of the armrest, to get the right sitting position, at least till we reach the cruising altitude, but there is now armrest. Simply it's not there, who knows how, why, since how long? Never mind, I need to survive only about for hours, sitting with my backbone straight. As soon as I try to lay back comfortable, the beck of my seat is lying down and soon I lay on the legs of the passenger behind me. Unfortunately this passenger is not a pretty woman, actually not even a woman.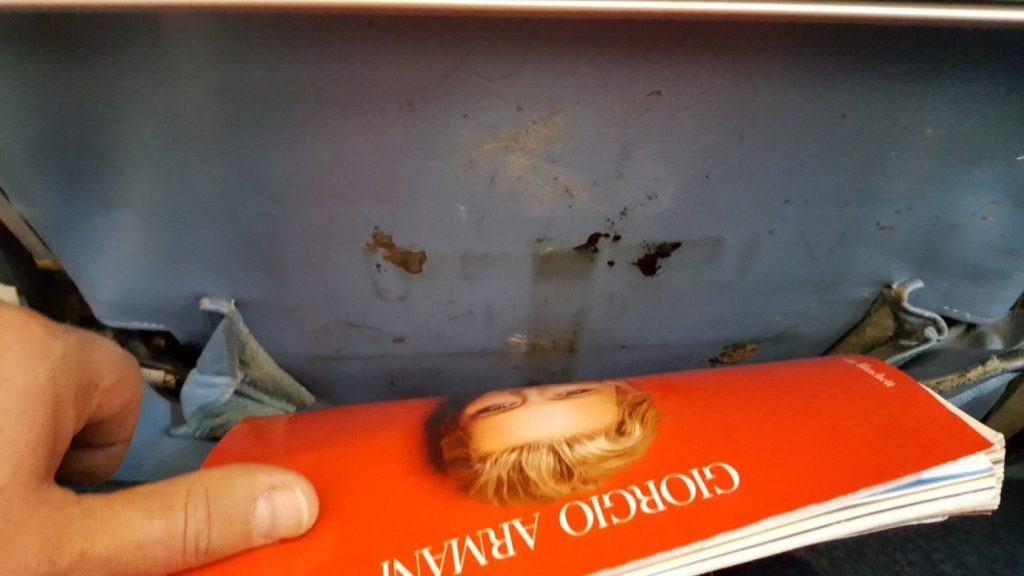 During the flight, the plane was continuously shaking and producing some strange noises, so more and more passengers started praying. I told you, no missionary will teach you to pray faster than this company. Luckily we had a safe landing, seems the pilots and prayers did a good job. Had my return flight 3 weeks later and was hoping to have an easy flight.
My flight back to Europe was scheduled early in the morning at 06:35. Have to be at the airport at least 2 hours before the flight; the way to the airport takes half an hour, plus the checkpoints all along the road, which it means I slept only a bit before heading to the airport. Luckily the very intelligent police at the checkpoints was staying inside their small barracks. Seems the terrorists are not driving during the night, so I arrived fast and easy to the airport. Strange atmosphere inside of the terminal, only a few lights are on, the departure of the flight nowhere displayed, some people with sleepy faces standing in front of the empty check in desks. Looks like a great beginning, I'm telling to myself while walking around to find anyone who could give information regarding the flight. Behind a not illuminated desk I find a woman who is telling me that the flight has been canceled. WTF?!
Proximately half an hour later, while some local guys started shouting to the staff, asking about the flight, we got the information that has been programmed for the afternoon. To inform in time all of the passengers about the flight times, to avoid having several angry people at the airport? Come on, be serious, who the hell is paying attention to such minor things?! Some "insallah" and a few prayers will solve anyway any issue. Great, so finally I have the flight, of course, I cannot catch my connections, a second flight and a train and I can entertain myself on a dirty airport from early morning till afternoon. Such a great program, unbelievably. I could start praying too, to still find available seats on the evening flights to can continue my trip.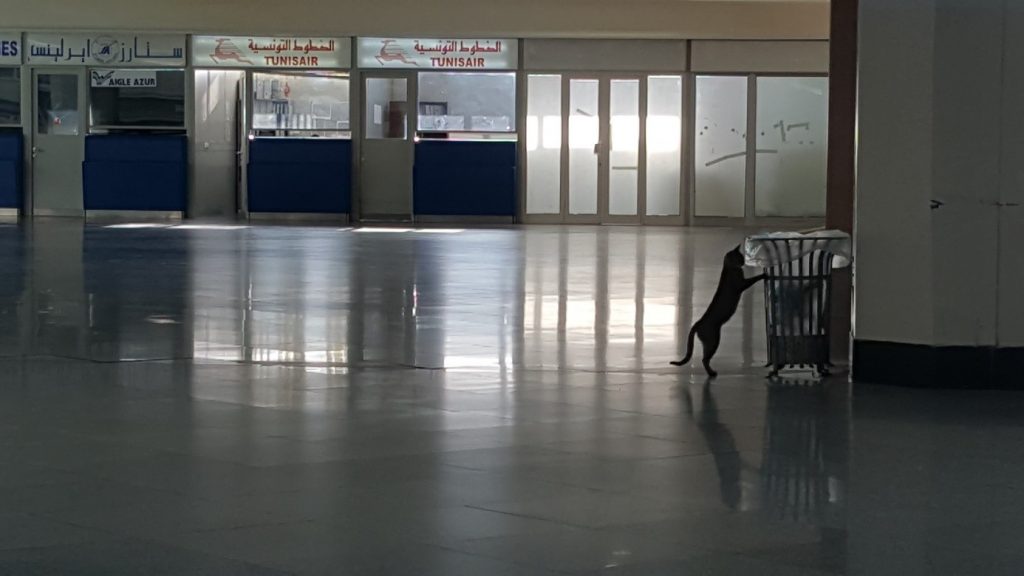 In the afternoon, no one was surprised as the flight scheduled for 1pm, could finally leave the runway at 3:30pm. The plane we got for the flight it was just as usual, old, manufacturing year 1997, really used and dirty. Actually, was not surprised anymore.  What do you think, were the passengers praying during the flight, asking the help of all possible gods to land finally? Of course! Imagine the faces of the poor European passengers when the pilot said we will reach our final destination Munich "insallah", only if God wants it too.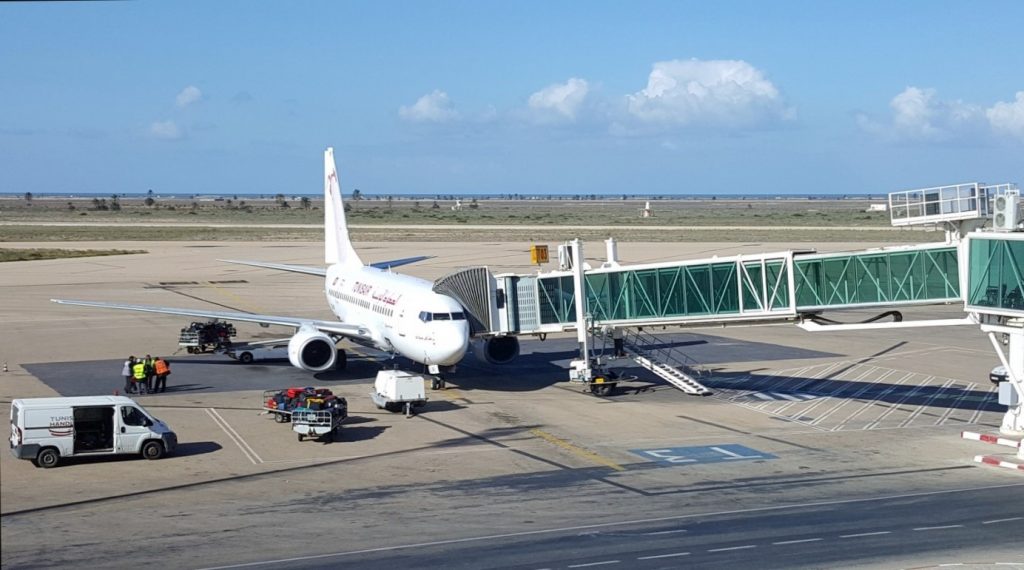 If you think I'm angry on Tunisair, you might have right, yet there are some positives to say about this company. As we know, the road to the heart of a man is going through his stomach.  Well, if on this road is a woman as well, the success is almost sure. You might ask what has to do Tunisair with the heart of a man? Tunisair is serving on their old and used planes actually really good food with several soft and alcoholic drinks. A lot of airlines could learn from them. Who is serving the food and drinks? The staff, mostly man, but having on every single flight at least one pretty woman as staff member. Yes, I know, if the food is tasty or the women pretty is a question of taste, but tell me, which missionary is giving you food and drinks served by a women while is trying to convince you to pray. The airline does not even trying to convince you, they know that soon or later you going to start by yourself. You see, I told you, they are better than any missionary.