Bulgaria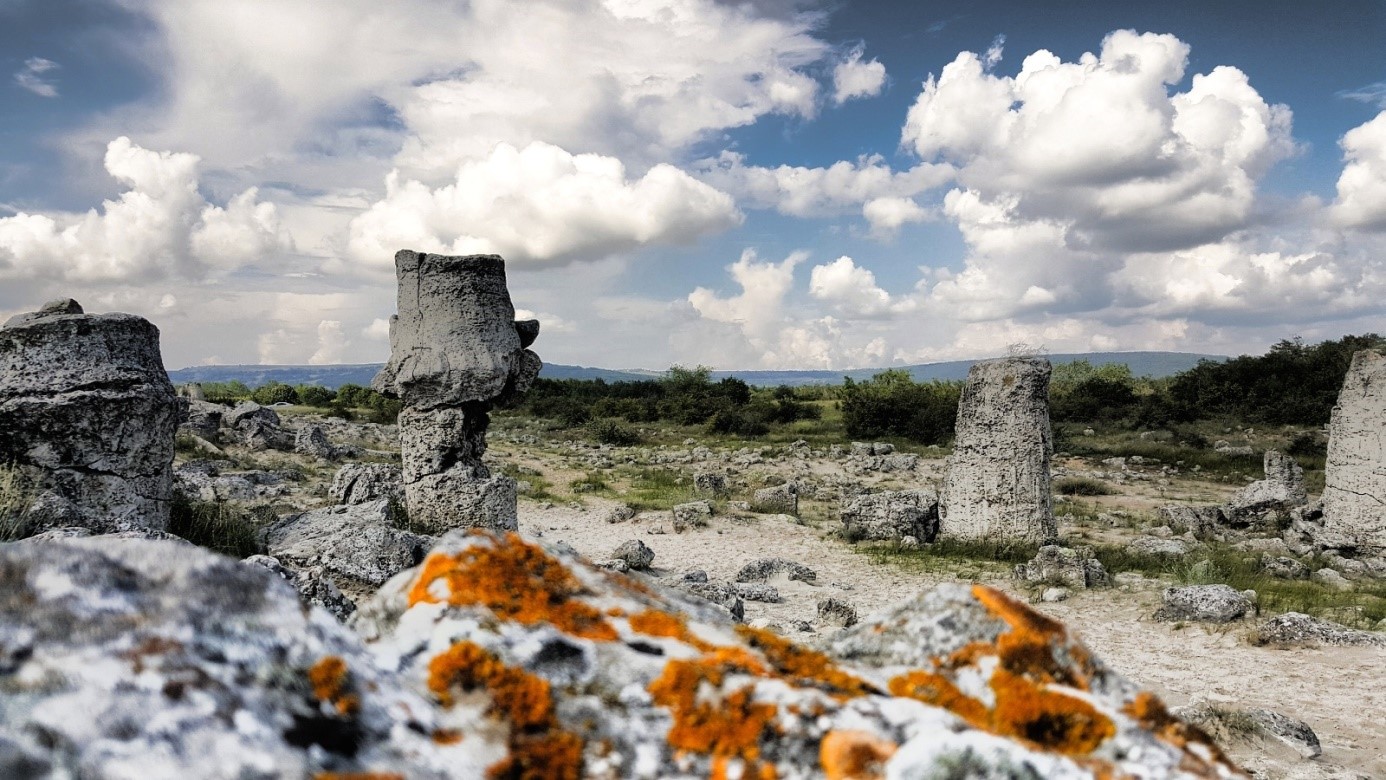 I wrote a few sentences about this country, than deleted them and left the computer for hours. Later wrote again a few sentences, again delete, again break. Simply could not write about Bulgaria!
I'm here since more than 2 months and many were asking me if I recommend these places for holiday and if yet, than which part of the country? This is why I decided to write about Bulgaria and hopefully can give some answers for those who want to come here. But…Yes, there is always a "but". How to write in that way to be honest, as I really see Bulgaria and to not hurt any of my local friends…?
First let's start with what I knew already, what I saw from this country on my trips I had in the past and in the end we'll see what has been changed. Is much easier to love a country if has good cuisine, so let's start with the food. The Bulgarian cuisine is rich and tasty, as several other countries from Balkan where, during the last centuries so many different nations and cultures influenced it. Most probably thanks to this multinational mixing and influences are as well a lot of beautiful women. If you are interested in man, really sorry, but used to watch them less. But the women are really pretty, with many different forms of faces and eyes, there is no one typical local type. Yes, I know, this is valid as well for other Balkan countries too. I'm not saying is typical Bulgarian but makes really much more enjoyable even a simple walk on the streets. Bulgaria has amazing landscapes, geographically great potentials as for a not that big country has seaside and mountains too. Huge forests, wolves living in wilderness, mountains with its peaks over 2900m, almost 350km long coastline. On the seaside the climate is almost Mediterranean on the seaside, in the inside of the country more Continental. People are really friendly and unfortunately, even if the roads were built through beautiful landscapes, are in really bad conditions, with cracks and holes and all kind of damages. There are several speeding cameras installed and the police used to take every chance to "hide" in the bushes along the roads, hunt for speeding drivers. Summarizing in few sentences this is what I already knew about Bulgaria. "Luckily" some are still valid.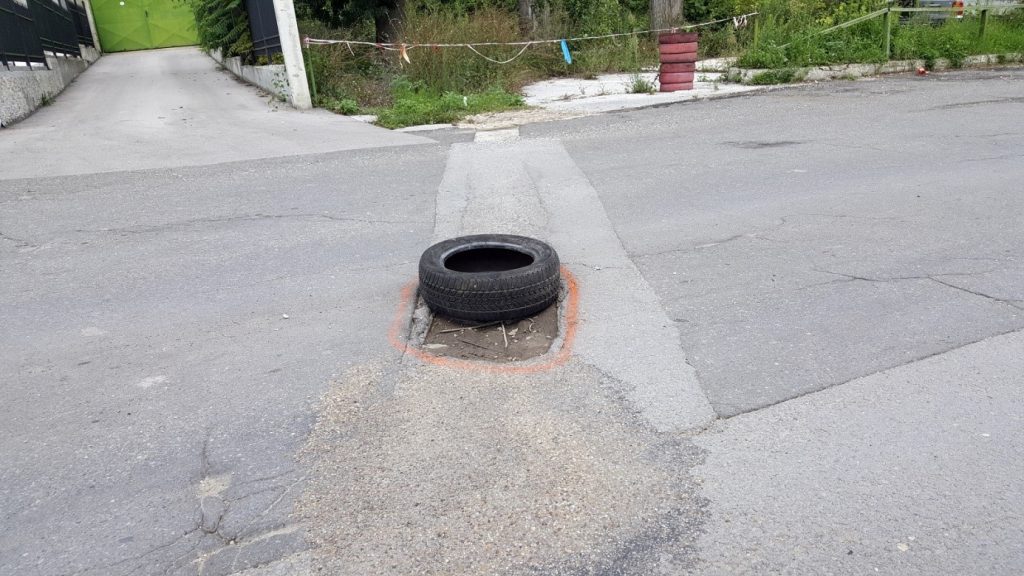 Why "luckily"? Because I would be really happy if the roads would not be anymore that much damaged. I have to drive everyday on all kind of roads, from highway to different secondary roads and I see this everywhere. The real "shitty" situations appear when is raining, so the holes in the asphalt are full of water, impossible to see and avoid them. Unfortunately, are as well not less police cars, with all kind of radar equipment, trying to catch speeding drivers, yet the tolerance is pretty high, 15 and 20km compared to the speed limit written on the road signs.
The locals are really friendly, except one person, I met only nice people. Unfortunately I'm not good at all from Slavonic languages and it happened a few times that I was asking locals about some directions. Once a guy simply draw with his finger on the dusty roof of my car a map, where to go and how to find the place I was looking for. Really amazing!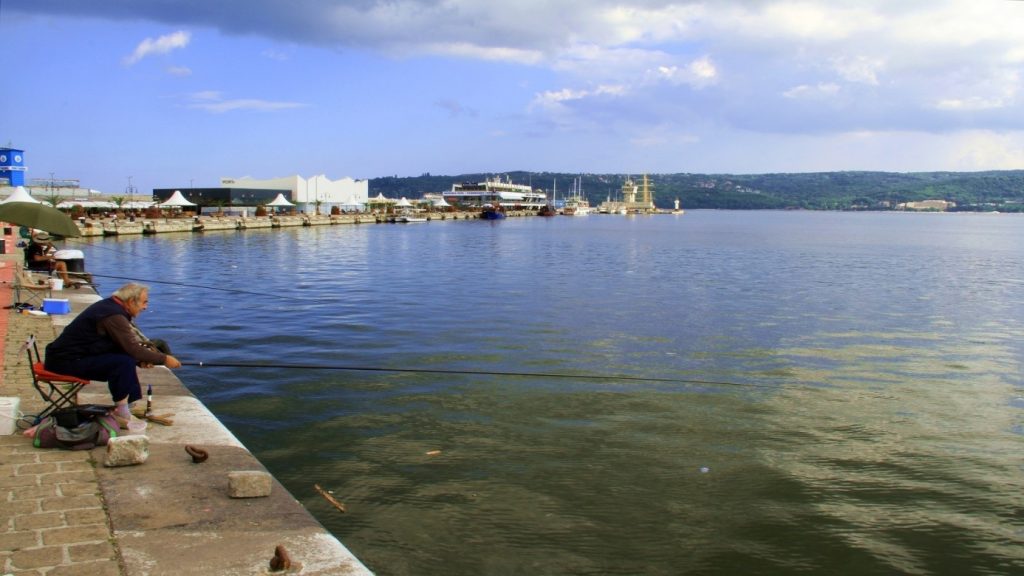 To test a bit the local cuisine, one of the days I stopped in a place where I was thinking they cannot make even a tee. I was really curious to see what can I get in such a place? I was really, more than surprised as I got a tasty mushroom soup and kebabce, local meat dish made from different type of meat mixed and grilled together. Seriously, all this in a place where to get a bottle of water seemed to be difficult.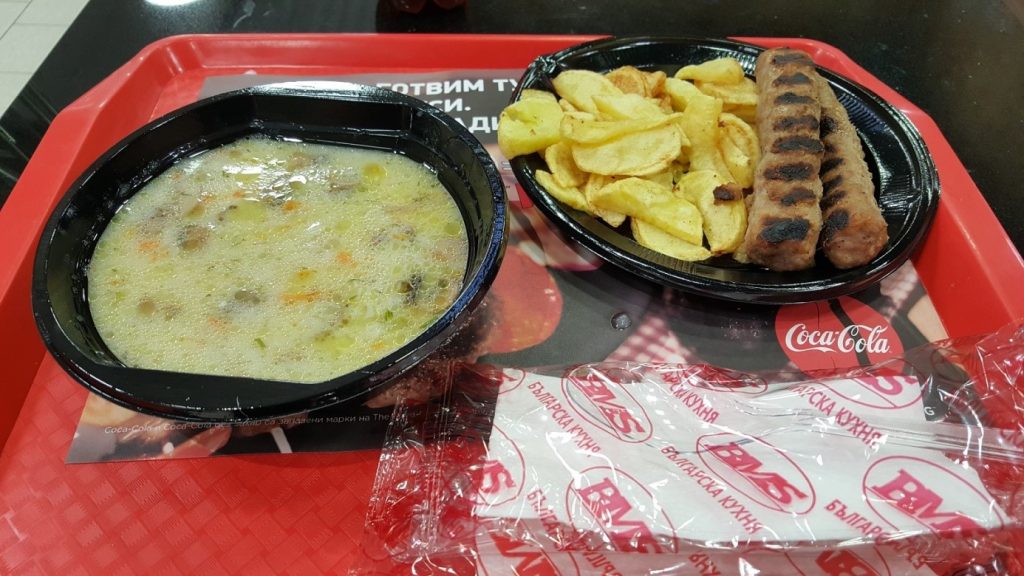 Till now, I could say that compared to what I knew about Bulgaria, either did not changed or into positive. Yet, some things seem to get worst. Years ago here in north were only sandy beaches, some restaurants and shops on the seaside. Nowadays the whole place is transformed into a huge market for all kind of fake and shitty Chinese products. When I was walking in the place called Golden Sands could not believe are people who are coming here for holiday! Checking the plates of the cars, some are ready to drive up to 15 hours to get here. Unbelievable! The whole seaside is a big bazaar. Yes, behind the shops there is really the sandy beach, but sorry, I cannot call it nice. Yes, for me is really terrible. No, I'm not saying this about all the country or about every beach, but this one is really not as I would love to be.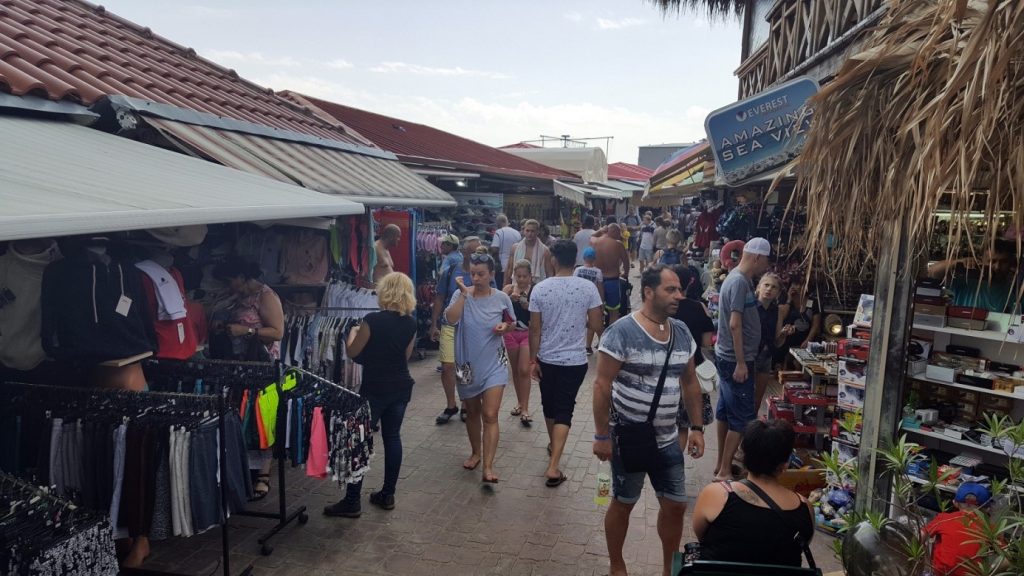 I went to the beach in different hours, different positions of the sun and lights, hoping to see it just a bit nice, but couldn't. This is definitely not my world. Was talking to several tourists and they told me that for the people from the neighbor countries, this is the closest country with almost Mediterranean climate on the seaside. Eventually the Romanian coastline has similar climate conditions but is more expensive, Greece too far away and more expensive as well. Unfortunately the transport of the garbage needs to be improved too, as is simply not enough times transported, so sometimes there are really big amounts on the corners of the street.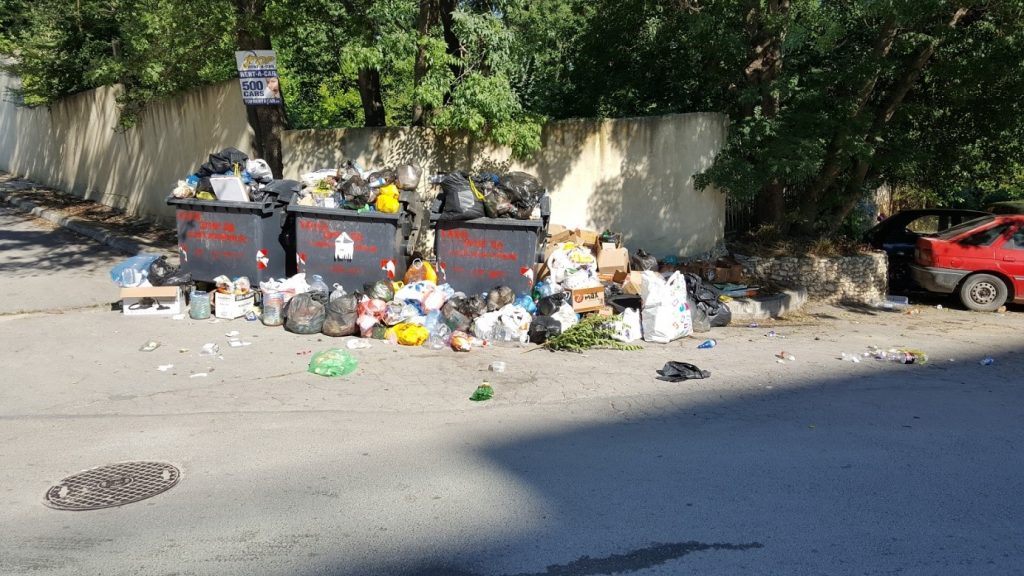 Summarizing all this, I don't say that you should not come here! There are some good hotels, some of them directly on the beach. Locals are friendly, food is good and tasty, women really pretty (nope, still not watching the guys), but if you are looking for something a bit more than just sand on the beach I would recommend Obzor. By car aprox.one hour distance from Varna. Because is a smaller city, on the beach you will always find free space and luckily is not invaded by all kind of cheap Chinese products. Parking places are as well somewhat easier to find. From Obzor is definitely not far Nesebar, the city with a really nice old town, old houses build in traditional way. Come and see and you will understand immediately why is on the UNESCO heritage list.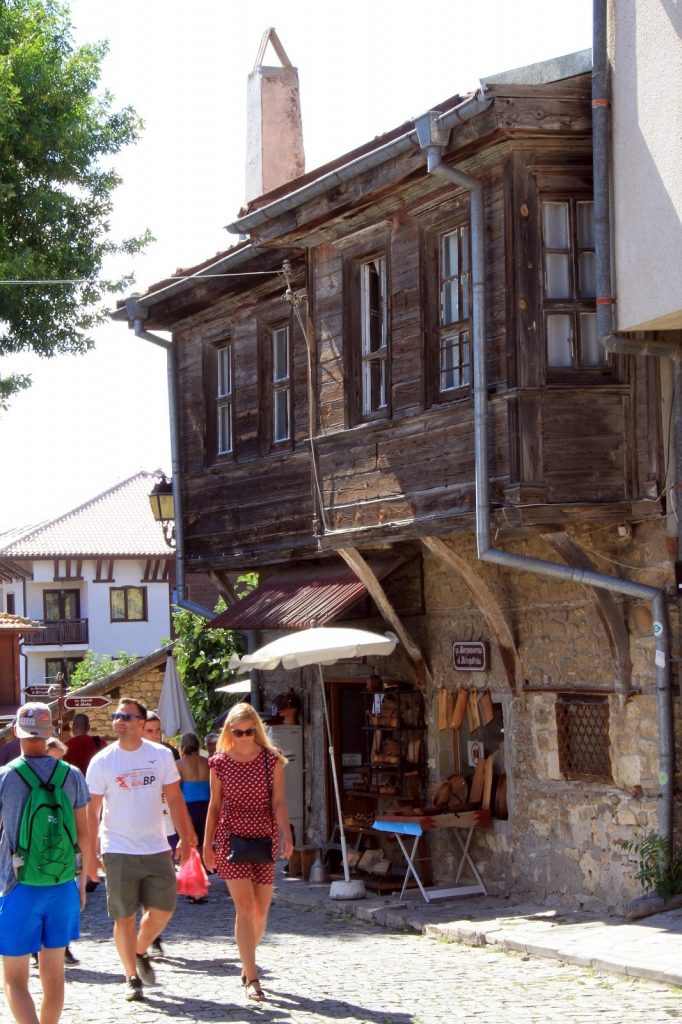 If you still prefer the northern parts, would recommend Albena. It looks like a small, closed city with several hotels, shops, restaurants, aqua park, with direct access to the beach.  As I wrote, is like a closed small city because are barriers on the road, before to enter to the hotels, so nowhere is possible to park without paying. To exit by car, first you need to pay your parking, otherwise the barriers won't open. Prices are based on different zones, 10€ or 20€/day.